Ørsted announces acquisition of new solar project in Ireland
2023-03-16T08:00:00.0000000Z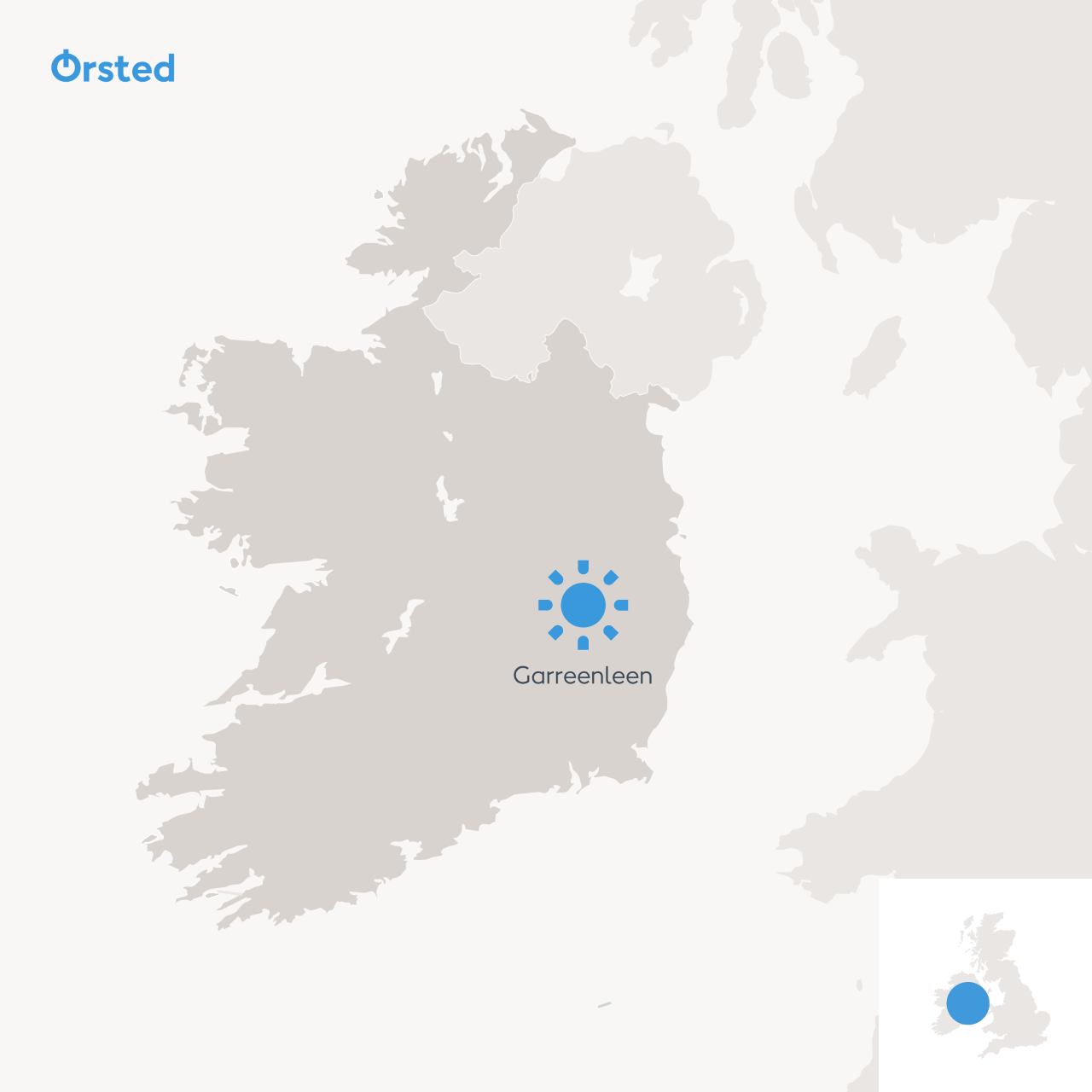 16th March 2023: Leading global renewable energy company Ørsted has today announced the acquisition of its second Irish solar project, in an agreement with renewable energy developer Terra Solar. With the potential to add a total of 160MW, Garreenleen solar farm is on track to be one of the most significant solar farms in Ireland powering up to 56,000 homes.
Phase 1 (81MW) will be delivered by 2025 with Phase 2 (79MW) targeting a 2026 completion subject to Ørsted's final investment decision. Located 15km outside of Carlow town, this project will contribute to Ørsted's global goal of 17.5GW of onshore renewables by 2030. Ranked one of the world's most sustainable energy companies, Ørsted's Irish headquarters are based in Cork City, where it employs 100 people.
Solar energy is crucial to diversify and balance our energy generation and reduce reliance on fossil fuels. Irish Government targets for 2030 have recently been revised upwards with a solar target increasing to 8GW. With the EU calling for all member states to reduce gas demand, security of supply is an ongoing issue.
TJ Hunter, Senior Director, Onshore Ireland and UK, Ørsted, said: "Ørsted is committed to multi-technology deployment, investing in a variety of renewable energy sources to ensure reliability and independence of supply. Once completed, the two phases for this solar project will have a combined capacity of 160MW – making it one of the most significant solar farms in the country."
"It is critical however that Government targets are supported by robust investment in grid infrastructure capacity, predictable grid connection timelines, planning timelines and market structures that can deliver. The industry is primed to invest and deliver energy resilience at pace, and it is essential that the infrastructure and processes are there to support it or we are racing towards a roadblock."
The acquisition of Garreenleen brings further momentum to Ørsted's investment in renewables in Ireland. It follows the announcement of Ørsted's first solar farm in Ireland at Ballinrea near Carrigaline in Cork. Due to be operational by 2025, the Ballinrea Solar Farm will power up to 16,000 homes. Ørsted already operates 360MW of onshore wind in Ireland producing enough power for 230,000 homes.