Ørsted marks €700m Irish investment milestone
2023-04-21T14:30:00.0000000Z
The global renewable energy company today welcomed Taoiseach to Irish HQ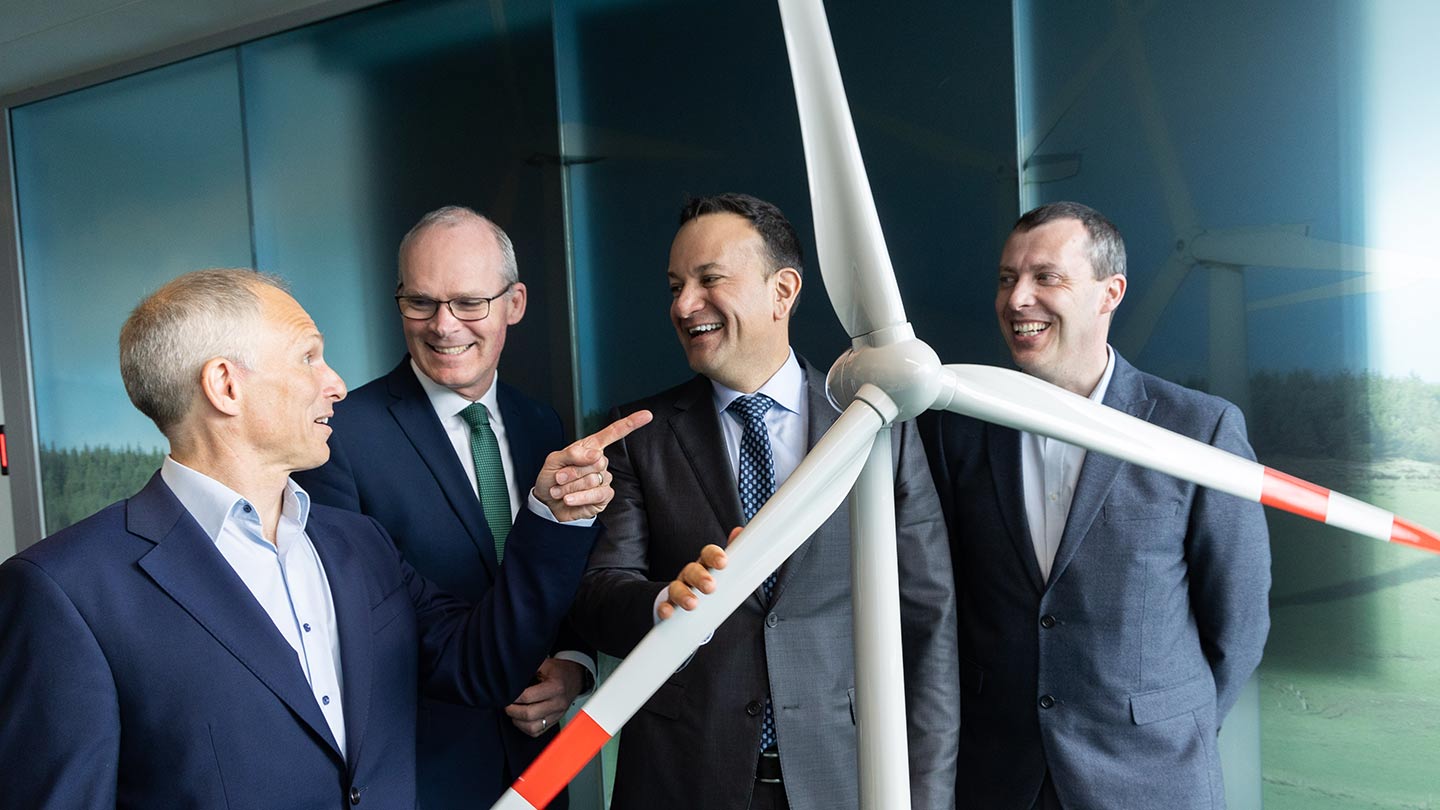 Leading global renewable energy company Ørsted today welcomed Taoiseach Leo Varadkar to its Irish headquarters as it marked the investment of €700 million in wind energy in Ireland over the last two years. Ørsted has 19 operational windfarms across the island of Ireland creating 360 MW of capacity, the equivalent of powering over 234,000 homes.
Ranked one of the world's most sustainable energy companies*, Ørsted has added 40 Irish roles over the last two years, growing its workforce in Ireland to over 100 with plans to expand this number further over the next 18 months. Globally, Ørsted invested €5 billion in 2022, primarily driven by the construction of solar and wind assets.
Speaking at an event this morning at Ørsted's Irish headquarters in Cork, Taoiseach Leo Varadkar said: "We are all deeply attuned to the importance of renewable energy in creating a sustainable future for Ireland. Companies like Ørsted have the scale, expertise and vision to make it happen, and to help ensure we meet our 2030 renewable energy targets.
"With both Irish and European energy projects being driven by the high-level team in Cork, Ørsted is an inspirational example of how a company can leverage the benefits of being based in Ireland to have global impact."  
Commenting at the event, TJ Hunter, Senior Director at Ørsted, said: "It has been an exciting time for Ørsted in Ireland, as we continue to expand our operations and investment here while delivering projects across Europe. Ireland already has one of the world's highest percentages of electricity generated from wind power, with ambitious renewable targets aiming to generate 80% of our electricity from renewable sources by 2030. There is huge opportunity for growth in this sector, across onshore, offshore, solar and more.
"We are committed to playing our role in ensuring Ireland becomes a world leader in renewable energy, investing in a variety of renewable energy sources to ensure reliability and independence of supply. As we continue to build our onshore renewables base, we are also actively exploring the Irish offshore market, utilising our global experience in this sector to realise the vast potential of Ireland's maritime area."
Last month, Ørsted announced the acquisition of its second Irish solar project. With the potential to add a total of 160MW, Garreenleen solar farm is on track to be one of the most significant solar projects in Ireland powering up to 56,000 homes.
For all media queries, please contact
Sarah Thatt-Foley
sfoley@orsted.com
+353831565690